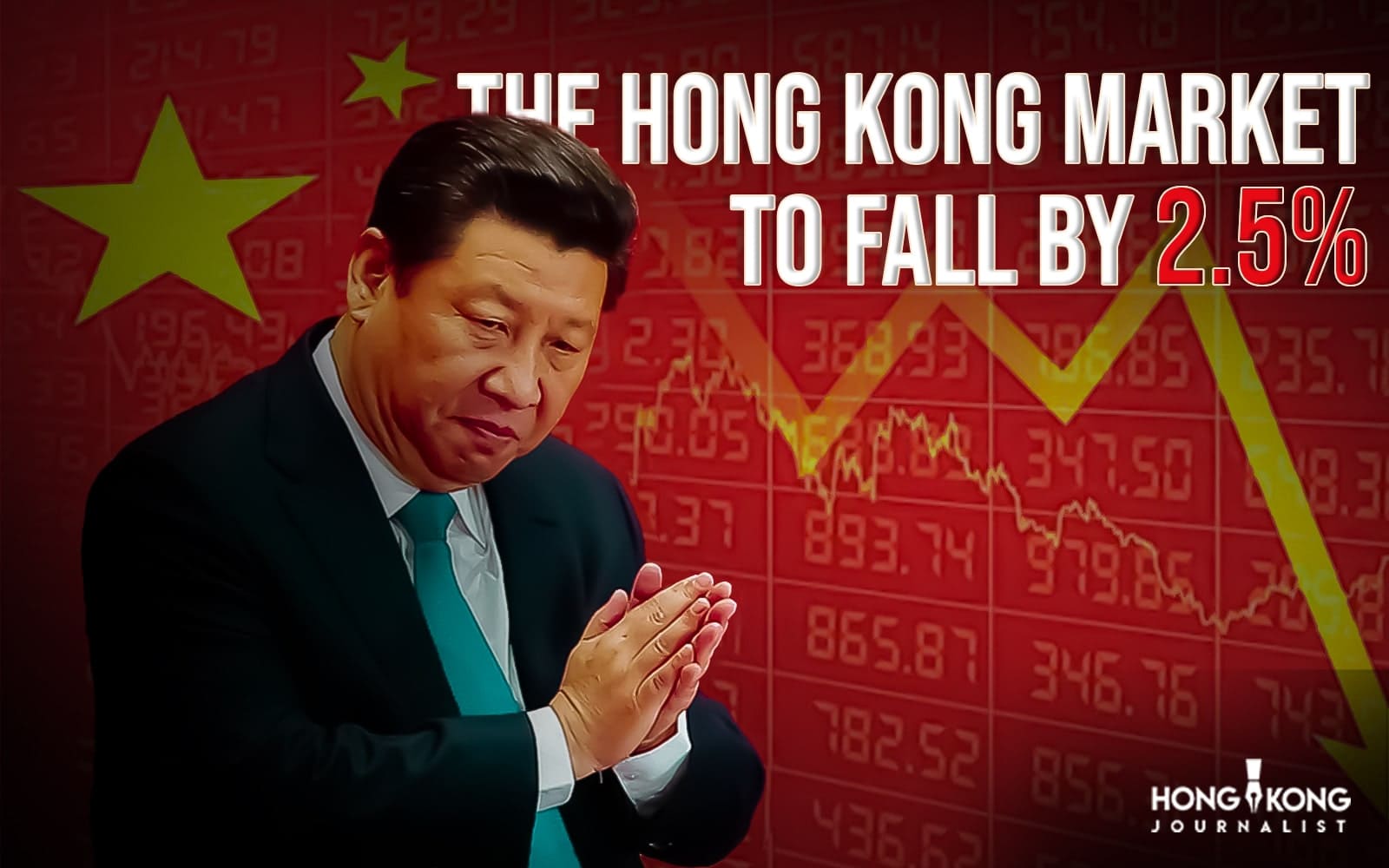 August 10, 2023

Team Hongkong Journalist

0
Last Wednesday, the Hong Kong share market was deep in the red as a dread-driven selloff activated across the representatives, in the absence of definite and proactive measures by Beijing to edge up a flagging economy and concerns over the downgrading of U.S. debt by a major credit rating agency.
In the meantime, heightened geopolitical tensions dampened investors' state-of-mind. Taiwan's government promised to step up counter-espionage operations in response to allegations that serving and former military members were engaging in intelligence gathering for China. Fitch cited a rising government debt load and an "erosion of governance" that has materialized in debt ceiling standoffs as reasons for a downgrade of the United States' outstanding credit rating from AAA to AA+.
At the closing bell, the benchmark Hang Seng Index tumbled 493.74 points, or 2.47%, to 19,517.38. The Hang Seng China Index dropped 185.15 points, or 2.7%, to 6,669.37.
Among blue chips, Tencent Holdings dropped 3% to HK$343.40, Alibaba Holdings lost 2.8% to HK$95.15, and Meituan slipped 3.3% to HK$140.70, Baidu weakened 3.8% to HK$146.50, while online travel agency Trip.com lost 2.45% to HK$310.20.
Following the People's Bank of China's (PBOC) reiteration of support for the real estate sector, banking stocks were put under further pressure. Industrial and Commercial Bank of China was down 2.91% to HK$3.67 and Construction Bank fell 3.12% to HK$4.35 respectively.
After a stock filing revealed that Country Garden Services Holdings will buy back up to 337 million shares, the company's shares increased 17.8% to HK$9.90.
- Published By Team Hongkong Journalist