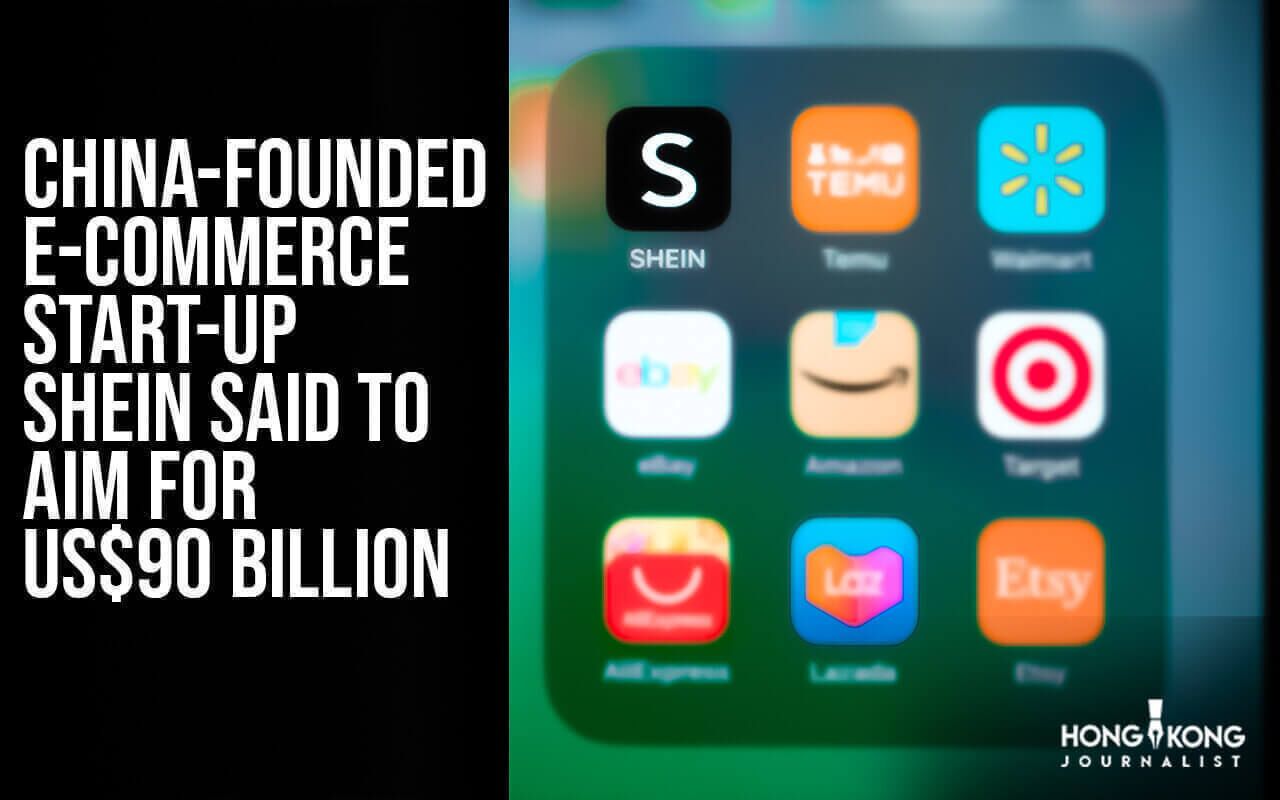 November 8, 2023

Team Hongkong Journalist

0
According to those familiar with the situation, Shein is promoting its aspirations for a valuation of up to US$90 billion as it prepares for a potential US IPO. This amount is far higher than how the fast-fashion behemoth is valued in private transactions.
The company has informed potential investors that it hopes to list for between US$80 billion and US$90 billion. The folks claim that because of the market's volatility, the timing of the share sale is still unknown.
According to the people, Shein's valuation in private transactions has fallen short of the US$66 billion it received in a funding round in May. The people stated that the corporation was valued at between US$50 billion and US$60 billion based on stakes that recently changed hands in the secondary market.
Although the disparity highlights investor concerns about Shein's issues, which range from rising competition to allegations of copyright thefts and possible use of forced labour, private trade valuation may not always reflect the company's true valuation. Additionally, it might make Shein's plans for a blockbuster listing more difficult.
In 2022, Shein ranked as the third most valuable start-up globally following a $100 billion fundraising round. Since then, as investors became more cautious of risky assets due to the uncertain economic outlook and rising interest rates, its valuation has decreased along with that of other start-ups and technology companies.
According to Bloomberg News, the secondary market valuation of ByteDance, the parent company of the popular short-video app TikTok, dropped to less than US$300 billion in July, a minimum of 25% less than the previous year.
Discussions over Shein's IPO, including its timing and valuation, are still ongoing and no decision has been taken in full. Shein's representative declined to provide a statement.
Difficulties Ahead
Shein was the first to introduce quick fashion, offering trendy goods like swimwear and blouses for as low as $2. Targeting teenagers and young women, the company's direct-to-consumer e-commerce sales took off in the US during COVID-19. Soon after, it was one of the most downloaded shopping applications in the nation.
Shein was established in China over ten years ago, but it has since relocated its main office to Singapore and attempted to disassociate itself from its home nation.
Shein's supply chain procedures are being closely examined as a result of its success.
A US Congressman demanded an inquiry into Shein's procurement of cotton from the Xinjiang province of China. Shein's products might not be allowed into the US if an investigation is conducted and it is discovered that the company violated regulations against forced labour in the US.
Although the firm admits that Xinjiang provides 2% of its cotton, it maintains that it does not involve forced labour. Shein has faced criticism for the environmental impact of the fast-fashion business, much like its counterparts.
Temu, which is controlled by the massive Chinese e-commerce company PDD Holdings, is another fierce rival of the internet store. Temu's sales in the US surpassed Shein's in September, having surpassed Shein for the first time in May, according to Bloomberg Second Measure, a service that examines credit and debit card transactions made by customers.
The two have filed lawsuits against one another. Shein claims Temu has violated their trademark and copyright, and Temu claims Shein broke antitrust laws by intimidating garment producers into not cooperating with the platform. Shein has declared that the lawsuit has no merit and that the company will mount a strong defence.
Despite the fiercer competition, the online retailer anticipates its net profits to exceed US$2.5 billion this year, according to people who asked not to be named because the information is confidential. Its 2019 net income was approximately 1 billion yuan (US$137 million), according to a presentation given to investors at the time.
Under its own brand, Shein has been attempting to expand the range of goods it offers beyond apparel and accessories. Through a joint venture, the company acquired around one-third of Sparc Group in August, which owns competitor shop Forever 21. As part of the agreement, Shein's online shoppers will have access to Forever 21 merchandise.
Shein expanded its third-party products when it purchased British online brand Missguided from Frasers Group in October.
- Published By Team Hongkong Journalist