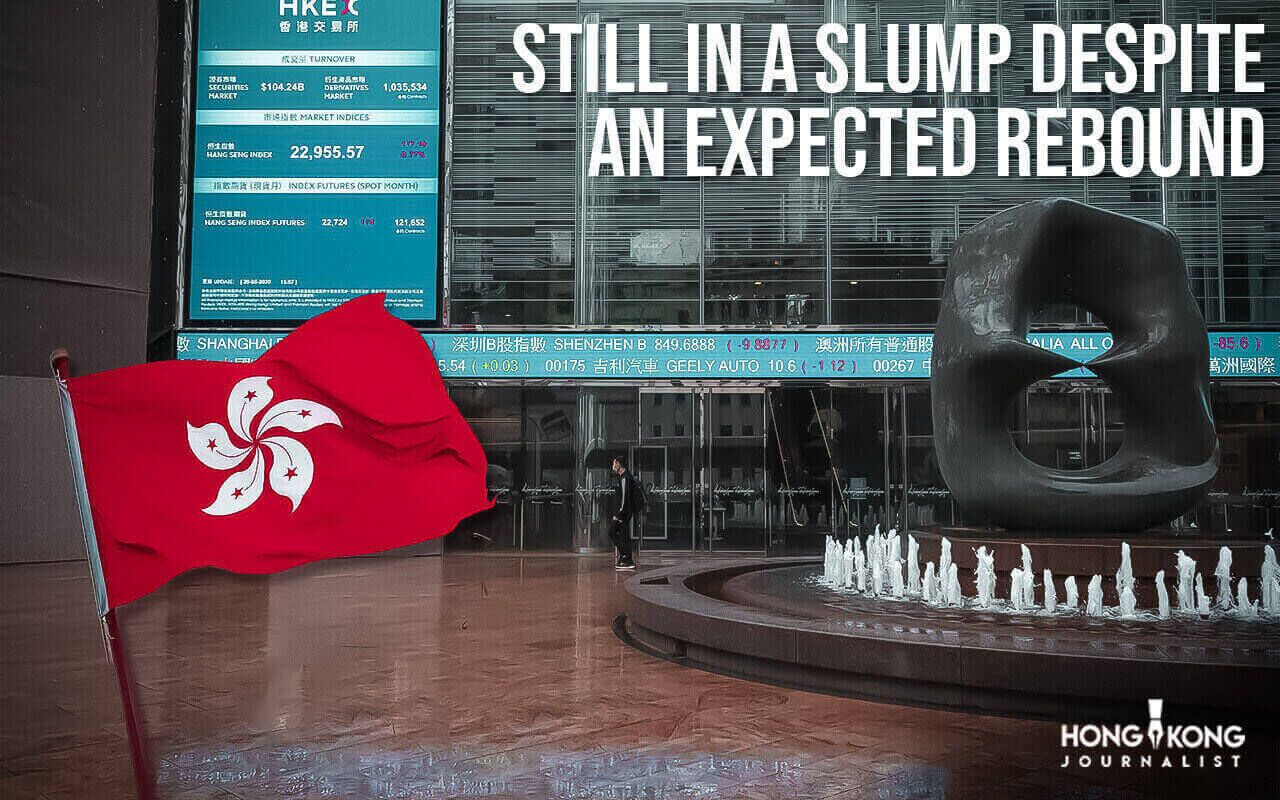 November 7, 2023

Team Hongkong Journalist

0
Analysts had projected a market recovery in the second part of the year, but the market for Hong Kong's initial public offering is still free.
Irene Chu, partner at KPMG China, said to CNBC that "the Hong Kong market has not recovered as much as we would like."
According to KPMG, the Hong Kong initial public offering (IPO) market completed 44 listings in the first three quarters of the year, raising 24.6 billion Hong Kong dollars ($3.14 billion). According to the corporation, it represented a 15% decline in revenues and a 65% decrease in deal count compared to the same period the previous year.
The stock market in Hong Kong had one of the worst years last year, losing 15% in 2022, marking the third year in a row that it has declined. The Hang Seng Index and the Hang Seng Tech Index dropped to their lowest points since November 2022 in October.
When compared to 2020 or earlier, the Hong Kong market is currently at an extremely low stage. Thus, the mood in general has not yet improved. Ringo Choi, the Asia-Pacific IPO leader at EY, stated, "We cannot expect the IPO market to rebound quickly or be comparable with the good old days."
According to a June EY analysis and a KPMG China mid-year review, the Hong Kong initial public offering (IPO) market may recover in the second half of 2023.
Tencent-backed Indonesian logistics service firm J&T Express made its market debut on October 27 but performed poorly. After starting the day flat, shares finished 1.33% lower.
According to Reuters, J&T, the second-biggest Hong Kong listing of the year, lowered its initial goal of raising at least $1 billion from the listing due to unfavourable investor sentiment.
Q3 2023 saw further weakness in the Hong Kong stock market and stock valuations due to macroeconomic changes, particularly the hikes in U.S. interest rates. According to a September report from Deloitte, "many IPO candidates continue to wait and see for a turnaround in market valuations while preparing and planning their offerings."
Chinese booze manufacturer ZJLD Group, which made its Hong Kong debut this year, saw an 18% decline on its first trading day on April 27.
In their listing debuts, the two biggest initial public offerings (IPOs) in the Asian financial centre from the previous year also underperformed. Zhejiang Leapmotor, a Chinese manufacturer of electric vehicles, plummeted by 34%, while Onewo, a provider of property services, plunged by about 7%.
"The first five of the previous nine significant HKEx IPOs had flat debuts. In a report released on October 26 on the financial research network Smartkarma, Arun George, co-founder and analyst at Global Equity Research, stated that all of the major HKEx initial public offerings (IPOs) since 2022 are trading below their IPO prices as of the most recent close prices.
Weak Recovery in Greater China
China's special administrative territory of Hong Kong has had a lacklustre economic recovery following the COVID-19 pandemic. The International Monetary Fund revised down its growth estimate for China in October, bringing it down to 4.2% in 2024 and 5% this year.
According to KPMG, from January to October 9, the capital markets of Shanghai and Shenzhen raised $28.7 billion and $19.8 billion, respectively, less than the first three quarters of the previous year by 42% and 23%.
However, experts claim that the world economy, except China, is having difficulty rebounding. It extends beyond China. The world's economy's recovery is likewise quite difficult. It takes some time for the economy to fully recover overall, according to Chu of KPMG China.
968 IPOs raised $101.2 billion in capital over the first three quarters of this year worldwide, according to EY. This represents a 5% and 32% decline in capital raised year over year, respectively.
The Hong Kong Stock Exchange put forth proposals in September to improve the attractiveness of listing for small and medium-sized businesses with significant development potential, with the goal of supporting the market.
To support the growth of its capital market, the government stated in August that it was forming a task force to "enhance" stock market liquidity.
According to KPMG, "the dynamic initiatives are crucial to strengthening Hong Kong's diverse and multi-layered capital markets, a key to maintaining Hong Kong's competitiveness as a premier international financial centre, coupled with HKEX's continuous improvement of its listing regime."
- Published By Team Hongkong Journalist