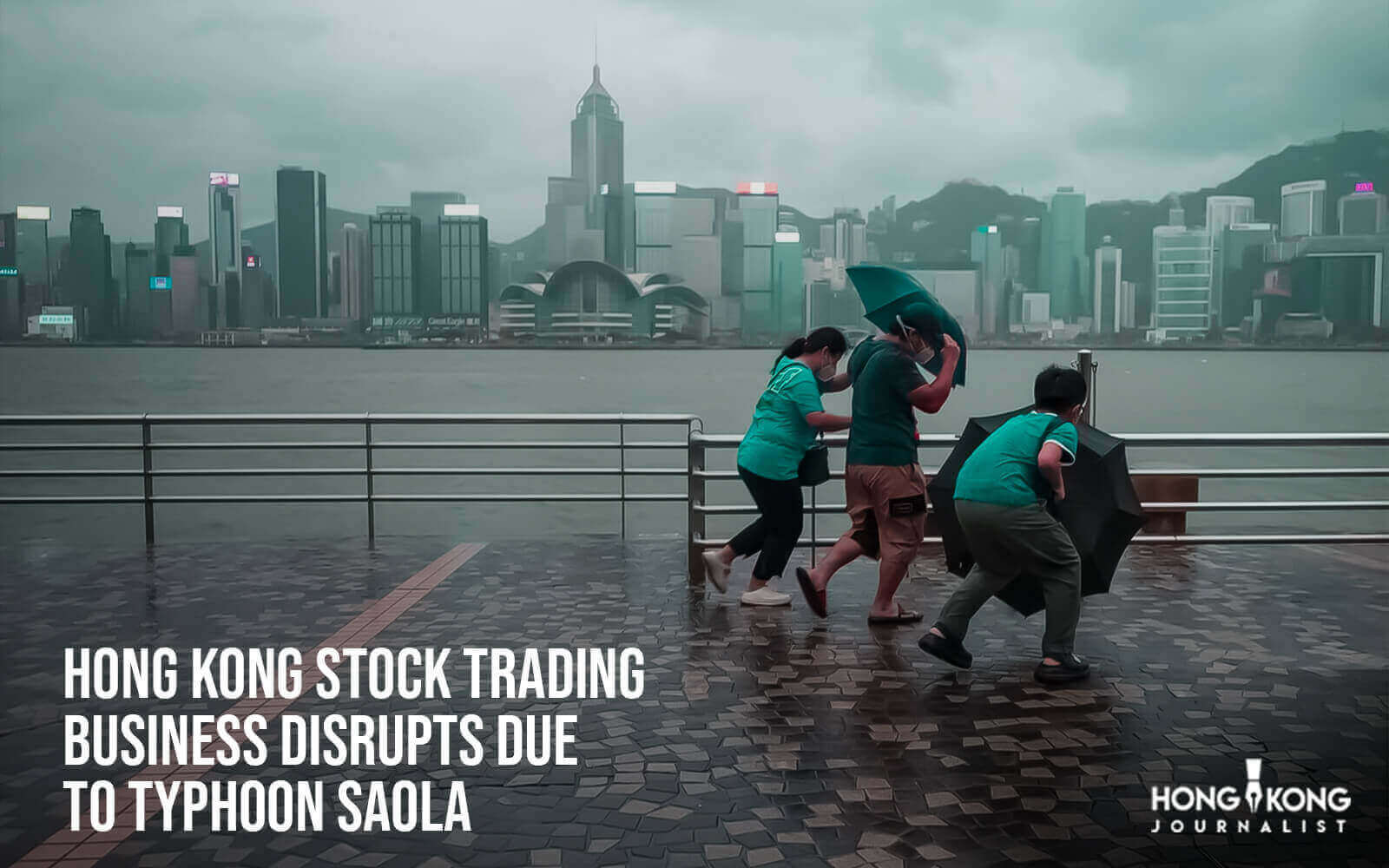 September 7, 2023

Team Hongkong Journalist

0
On Friday, Hong Kong Exchange and Clearing (HK:0388), the operator of the city's exchange said that due to the warning on Typhoon Saola, the morning trading session was delayed.
The Hong Kong Observatory, which issued its third-highest warning level for severe weather, issued a No. 8 warning signal earlier on Typhoon Saola, according to a statement posted on the exchange operator's website. This means that morning trade in its securities and derivatives markets will be delayed. As long as the No. 8 alert is in effect, trade will stay suspended, according to HKEX.
The warning basically shuts down all activity in the city, closing down businesses, offices, and the majority of the public utilities. According to the observatory, the No. 8 warning is likely to remain in effect for the remainder of the day, and the city could expect "heavy squally showers and violent winds," alongside possible flooding as a result of the storm surge.
With wind gusting above 200 kmph, the storm is predicted to be among the five strongest typhoons to strike the Chinese region since 1949, even though it will only pass within 300 km of Hong Kong as it anticipated to make its landfall in Guangdong.
Since the storm is expected to make landfall later on Friday, Chinese authorities have issued their strongest typhoon warning of the week. Gale-force winds and significant rainfall are predicted for other regions of China as well.
A second typhoon, Tropical Cyclone Haikui, is also expected to move across the seas, east of Taiwan and is expected to hit China's eastern coast in the coming days.
- Published By Team Hongkong Journalist