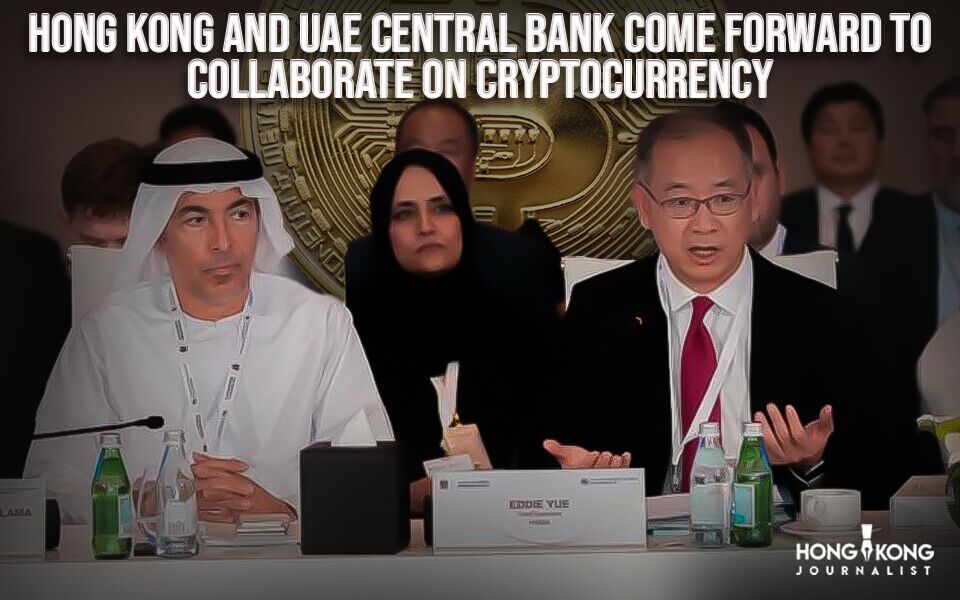 June 16, 2023

Team Hongkong Journalist

0
Hong Kong and the United Arab Emirates (UAE) shook hands by collaborating on managing cryptocurrency regulations and financial technology development. This will foster good relations between Asia and the Middle East.
According to a press release from the Hong Kong Monetary Authority (HKMA), the central bank of Hong Kong has organized a meeting with the Central Bank of the UAE (CBUAE) to persuade more understanding and flow of work between their financial services sectors.
"We are pleased to have welcomed the Hong Kong Monetary Authority and its delegation to the UAE as we look to build on our central bank's existing and robust relations," said H.E. Khaled Mohamed Balama, Governor of the CBUAE. "We look forward to a longstanding engagement with the HKMA and the Hong Kong financial services sector more broadly, and we will continue collaborating with and exchanging knowledge in these mutual areas of interest."
The meeting comprises various 'collaborative initiatives' and with the support of the Central Bank this collaboration seems to be a success. They will act as a backbone in some important areas: financial infrastructure, financial market connectivity between the two jurisdictions, virtual asset regulation, and developments. They also "facilitated discussions between their respective innovation hubs on joint fintech development initiatives and knowledge sharing efforts."
"These events enhanced the collaboration between the central banks of Hong Kong and the UAE in a number of important areas, and provided a platform for financial institutions and corporations from Hong Kong and the UAE to step up exchange and collaboration," said Eddie Yue, Chief Executive of the HKMA. "Hong Kong and the UAE are two financial centers sharing many complementary strengths and mutual interests, and there is much room for market participants from these two places to work together and build up the connectivity."
The announcement said that to run this collaboration between the two jurisdictions, stakeholders have come forward to support them.
The meeting stands out on some points related to CBUAE issues KYC/AML guidance for crypto. Let's see what they are-
In the follow-up, CBUAE has issued new regulations and guidance for Anti-Money Laundering (AML) to counter the Financing of Terrorism (CFT) measures for crypto businesses.
The risk occurrence while dealing with virtual assets (VAs) and virtual asset service providers (VASPs) are discussed and some rules are also outlined for VASPs that need to be followed.
"The CBUAE does not accept or acknowledge virtual assets as a legal tender/currency in the UAE; rather, the only legal tender in the UAE is the UAE dirham," the guidance said.
"The new guidance related to the virtual assets sector contributes to strengthening the supervisory and regulatory frameworks of the Central Bank to combat money laundering and the financing of terrorism," Balama said in a written statement.
"We are constantly working to enhance efforts and strengthen the awareness of licensed financial institutions to prevent all kinds of financial crime activities, and reduce potential risks to protect the financial and monetary system and maintain its soundness and stability, in line with the Financial Action Task Force standards."
- Published By Team Hongkong Journalist