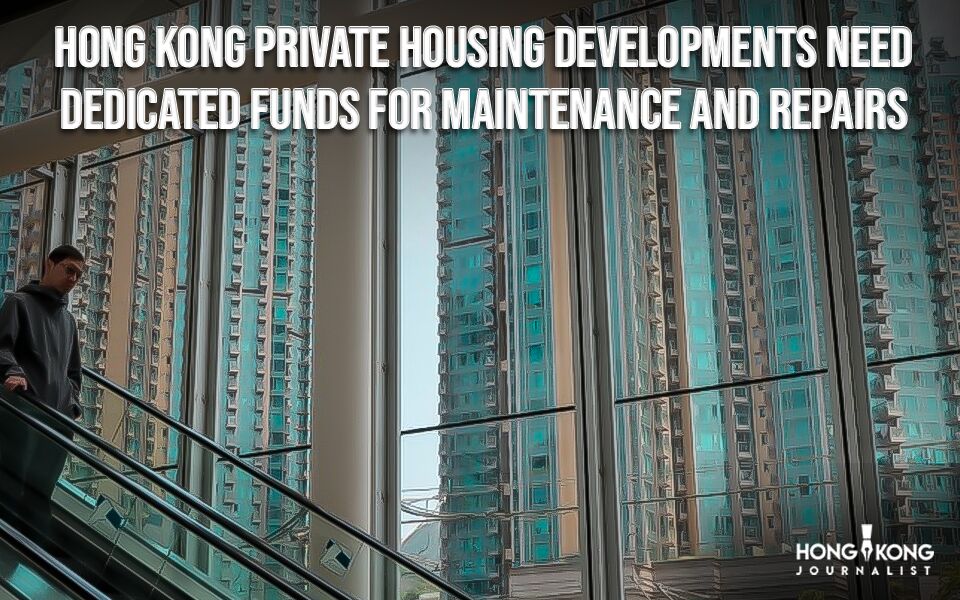 May 4, 2023

Team Hongkong Journalist

0
After management fees topped the list of complaints made to the city's consumer watchdog, developers and owners of private residences in Hong Kong should think about establishing specialized funds to finance the repair and property maintenance.
The Consumer Council urged developers to be more frank about the distribution of owners' rights and the specifics of management fees.
This suggestion was made following the release on Thursday of a 2-year report by the council. It highlighted complaints about maintenance fees.
Over the course of the last 11 years, the council has handled 694 complaints involving fees totaling HK$393 million (US$50 million).
According to the report, conflicts over charges were present in half of the cases. The council acknowledged that its success rate was too low, yet only half of the concerns were handled following its participation.
About 200 residents of a residential complex complained about maintenance fees in one of the largest cases that year.
The study by the council focused on the complex legal framework that governs property management in Hong Kong, a market worth HK$55 billion that affects around 1.6 million individuals who live in privately held residential homes.
The average management cost paid by property owners is HK$2.7/sq. foot, or approximately HK$1,108/month. 7.4% of surveyed monthly income was made up of charges.
There were 1,103 participants in the survey, including owners, owners' organizations, and property management firms.
The study discovered significant differences in service quality across homeowners, owners' associations, and management corporations.
According to homeowners and their groups, management businesses barely met 2/3rd of the expectations.
However, management firms insisted that they excelled in many areas of their services.
The poll also revealed that many owners did not participate in property management decisions by voting or attending meetings. "Busy" and "no comment" were cited as excuses for not participating.
About 97% owners who were part of the survey claimed they had "no time," "no interest," or were "too old to participate in" organizations formed to advance their interests. Their bargaining leverage was consequently constrained by any decision-making procedures which involved property management businesses as a result of their non-participation.
The council claimed that management firms frequently had connections to residential developers. The report also stated that developers frequently required project managers to be a part of their projects.
According to the council, 249 development projects were under examination. There were 85 management businesses amongst this, out of which 75% of the firms had ties to builders.
If home buyers were given fewer than 50% of the ownership rights, the research warned of a potential conflict of interest between developers and their management businesses. According to the council, management fees are often based on the gross floor space of residential estates, which determines ownership rights.
However, the council discovered that the calculation of ownership rights was not specified in the property sales documents.
To safeguard the sustainability of developments, the council recommended that property owners and management businesses create a capital works fund and shape a 10-year plan for repair and maintenance.
Additionally, the fund should demand that investors pay monthly fees and that developers contribute seed money.
The reserve structure, according to the council, was based on Australian customs. At the eResidence in Hung Hom (a redevelopment project), the Urban Renewal Authority established a trial program which required the management business to develop a 10-year repair and maintenance plan, and also figure out how to set up a reserve fund to pay for the work.
- Published By Team Hongkong Journalist