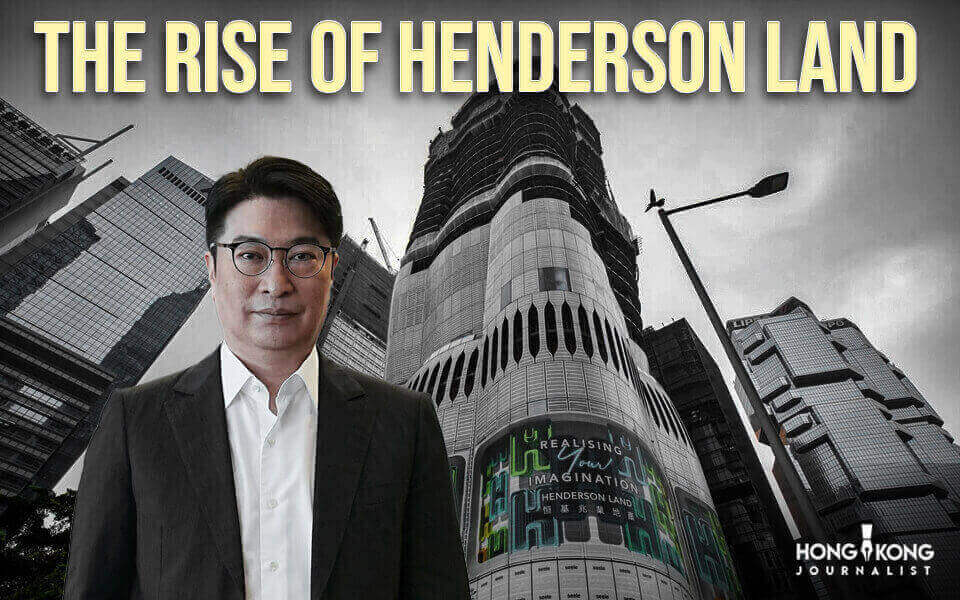 August 29, 2023

Team Hongkong Journalist

0
The six-month net profit for Henderson Land Development increased by 25% year on year to HK$5.96 billion ($760 million), although the developer's revenue from property development in Hong Kong remained flat as the city's real estate market declined in the second quarter.
According to Henderson Land's unaudited results submitted to the Hong Kong stock exchange on Tuesday, the group's revenue for the first half of 2023 increased 8.4% year on year to HK$10.3 billion, driven by a 93.3 percent increase to HK$1.1 billion in the Miramar hospitality segment.
Additionally, at that time, Henderson Land increased its ownership of Sunlight REIT, a commercial real estate investment trust that it oversees, from 19.5 percent to over 20 percent. The group recognised a one-time gain of HK$1.7 billion by reclassifying its stake from a "financial asset at fair value" to an "interest in associate".
With the equivalent pre-tax profit contribution totalling HK$962 million, down 17% on reduced profit margins at some projects, the attributed revenue from property development in Hong Kong reached HK$4.3 billion, up barely HK$7 million from the same period the previous year.
Requesting government action
Co-chairmen Peter Lee and Martin Lee stated in the filing that "after experiencing a brief revival in the first quarter of this year, Hong Kong's property market has become sluggish for the past two months, with decreases in both transaction volumes and prices."
JLL's Residential Sales Market Monitor report, which was published last Tuesday corroborated the gloomy omens, stating that only 55% of the units at projects finished in the first half of 2023 had been sold, well below the average sell-through rate of 78% over the previous five years.
Norry Lee, senior director of projects strategy and consultation at JLL in Hong Kong, stated that the market's high in 2021 was 12.3 percent lower than the general price index, which decreased by 1.4 percent in May and June. According to Lee, the volume of transactions fell more than 30% from the previous year.
Effective Pipeline
Through its ownership of more than 80% of ancient tenement structures, Henderson Land continues to improve its pipeline for urban redevelopment. According to the group, these properties have an attributable gross floor space of 3.4 million square feet (315,870 square metres), which will be offered for sale or lease in 2024 and later.
As the partners have secured more than 90% of the total units at the target sites, one of those projects is a joint venture with Swire Sites, to construct two residential towers and a retail podium at a site in Quarry Bay.
The JV was granted permission by Hong Kong's Lands Tribunal to compel the sale of the remaining space at 16 to 94 Pan Hoi Street and 983 to 987A King's Road, with a reserve price of HK$6.3 billion ($806 million).
Henderson Land's plans for the waterfront in the Central area, where the developer received approval in February for a HK$73 billion ($9.3 billion) commercial project, are even more audacious. At the location, which is adjacent to the IFC complex, the proposed construction would cover 1.8 million square feet over two office towers and a third tower that would serve as multipurpose retail and event space.
- Published By Team Hongkong Journalist