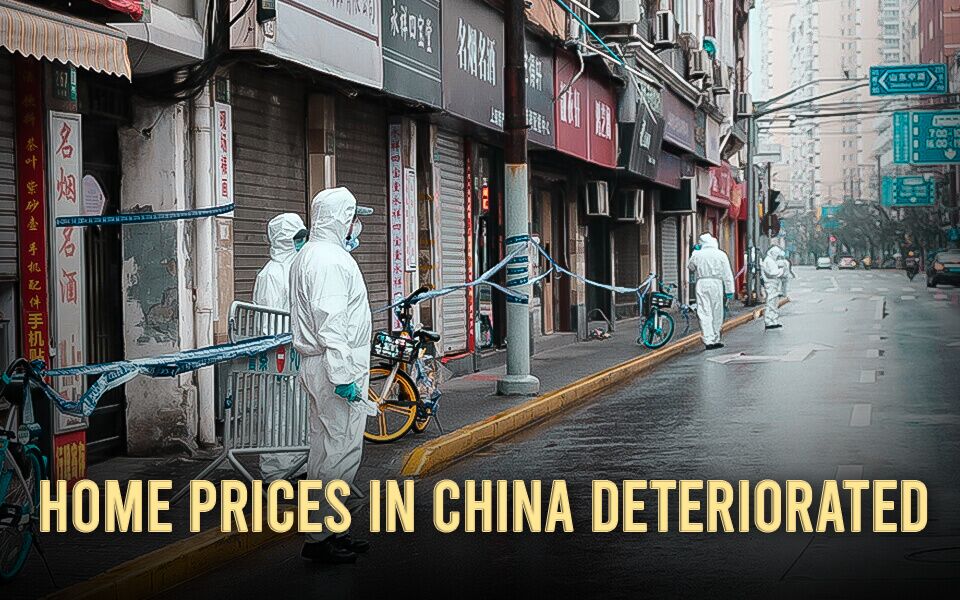 January 2, 2023

Team Hongkong Journalist

0
Continuous deterioration of home prices has been seen for the sixth month in a row in China. As claimed by a private survey, home prices fell more rapidly in December. The degeneration implies weakening demand resulting from the Covid 19 case surge.
Official data says this summer, China's property market has deteriorated along with sales and investment. The plight has added more to the economic downturn.
As believed by one of the country's independent real estate research firms, China Index Academy, Home prices in 100 cities fell 0.08% from a month earlier after falling 0.06% in November.
A persistent liquidity squeeze has broken the knees of many housing projects and impacted buyers' confidence. As a countermeasure, China, in recent weeks, has increased support for the industry in a bid. Moreover, China has lifted a ban on a few property firms and allowed fundraising employing equity offerings.
A sudden withdrawal of the strict zero-covid policy in December has relieved the property sector. They are expecting this decision will bring the consumers back to showrooms. Needless to say, the decision has also paved the way for the viruses to infect millions of people a day.
China Index Academy asserts, "Real estate policies may continue to maintain an accommodative tone with room for policy easing on the supply and demand side in 2023."
- Published By Team Hongkong Journalist