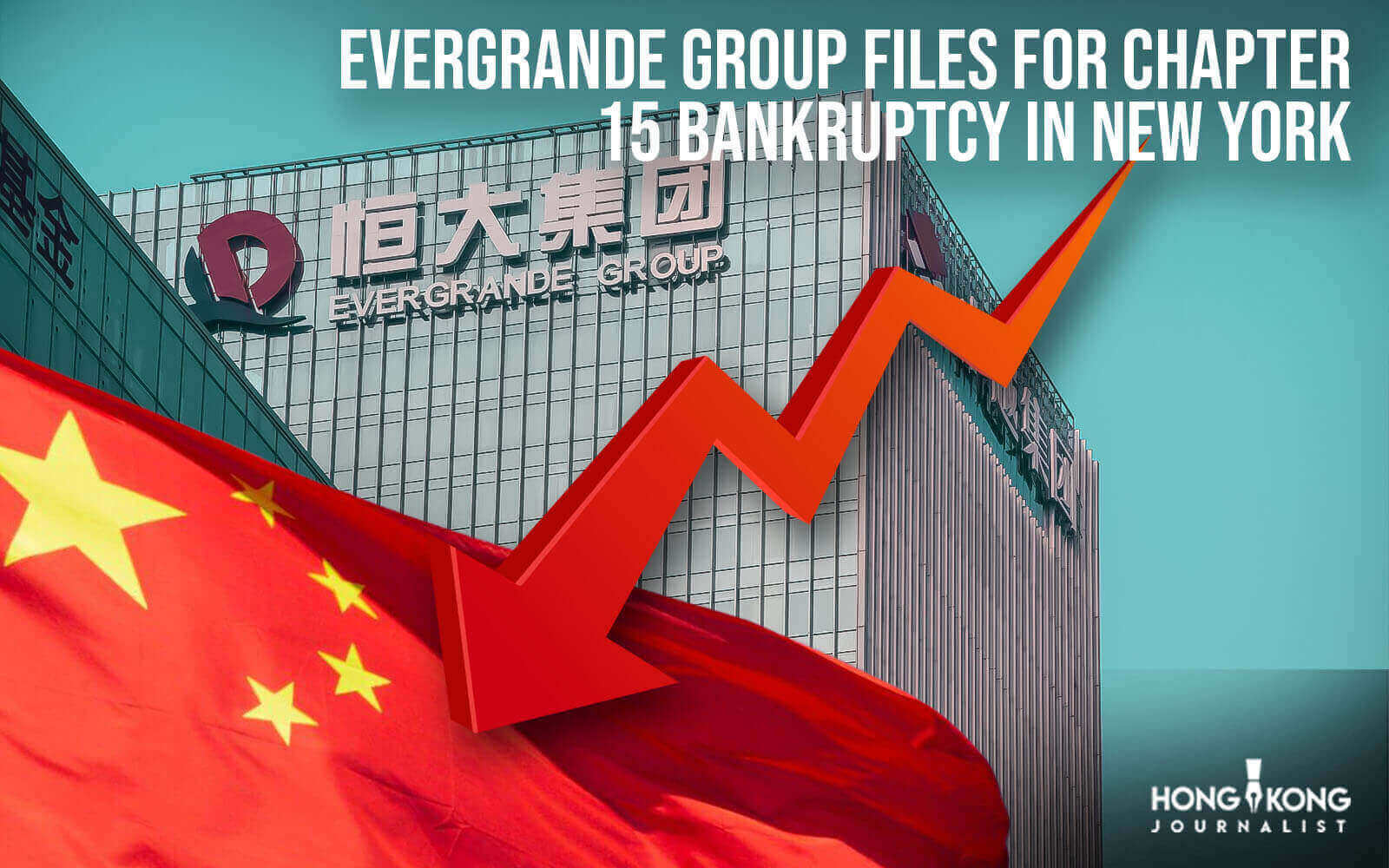 August 23, 2023

Team Hongkong Journalist

0
The country's largest real estate company, China Evergrande Group, filed for Chapter 15 bankruptcy protection in New York on Thursday after its default two years ago triggered a larger property debt crisis.
While it works on a restructuring deal elsewhere, the action shields it from US creditors. In the Chapter 15 petition, the Chinese homebuilder mentions restructuring processes taking place in Hong Kong and the Cayman Islands.
Since the dollar bonds issued by Evergrande are controlled by New York law, the petition is "standard procedure," the business claimed in a filing with the Hong Kong Stock Exchange on Friday. According to Evergrande, the purpose of the Chapter 15 filing is "to recognise the schemes of arrangement under the offshore debt restructuring for Hong Kong and the British Virgin Islands."
Occasionally, a Chapter 15 petition is necessary to complete an international debt restructuring contract. In the previous year, Modern Land China Co., a Beijing-based developer, followed suit after announcing it would proceed with an offshore debt restructuring plan and defaulting on a $250 million bond.
"Evergrande's New York bankruptcy filing should have been widely anticipated given its massive losses and lack of progress in approving a turnaround plan," said Brock Silvers, chief investment officer at private equity firm Kaiyuan Capital.
The destiny of the developer has enormous ramifications for China's $60 trillion financial system. It could impact banks, trusts, and millions of homeowners, causing one of the biggest-ever restructurings in the country. The procedure would undoubtedly take a while due to Evergrande's obligations, which total more than $300 billion.
This month, amid record debt failures by builders, one of China's largest property developers, Country Garden Holdings, lurched towards a potential first default, shattering investor confidence in the country's markets. Recently, when related enterprises delayed payments on various investment goods, financial giant Zhongzhi Group expressed alarm, and the situation deteriorated further.
As the fourth year of the crisis approaches, China's property debt situation is fast getting worse. The first signs of change were felt by developers who were used to going on debt binges to fund building binges in 2020. Authorities then established "three red lines" that outlined leverage standards builders had to achieve in order to obtain additional loans.
- Published By Team Hongkong Journalist