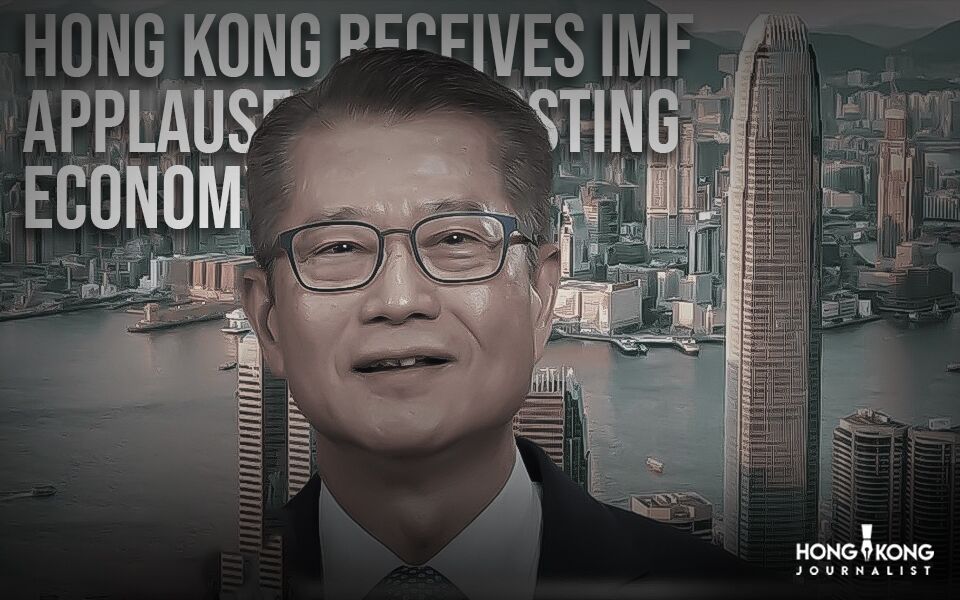 May 8, 2023

Team Hongkong Journalist

0
In a statement issued on Thursday after the conclusion of the 2023 Article IV Consultation Discussions with Hong Kong, the International Monetary Fund (IMF) acknowledged the contribution of the Hong Kong Special Administrative Region (HKSAR) in strengthening its economy and preserving the stability of its financial system.
In a difficult global macro-financial environment, it confirmed Hong Kong's success as an international financial center.
The statement claims that despite difficult macroeconomic conditions, Hong Kong's financial system has maintained stability. This has been supported by solid institutional frameworks, high-quality financial sector oversight, significant capital, liquidity buffers, and the effective operating Linked Exchange Rate System.
The transition to post-pandemic normal in Hong Kong and the Chinese mainland can be made smoother with the help of strong pent-up demand. This could ultimately result in an earlier economic recovery, which includes inbound tourism.
The mission proposes that the HKSAR Government maintain its efforts to fortify links with other cities in the Greater Bay Area and RCEP participants. It implies that investing more funds in technical advancement and innovation can create new growth drivers and increase economic vitality.
The Hong Kong SAR Government's Financial Secretary, Paul Chan Mo-Po, hailed the mission's favorable evaluation.
Chan said, "The Mission's positive assessment is a reflection of our capability, determination and accomplishment in maintaining financial stability and economic growth."
And added, "It also clearly shows that under our new policy vision of integrating a 'capable government' and a 'highly efficient market', we are leaping forward steadily and bolstering prosperity."
- Published By Team Hongkong Journalist